Centre for International Relations and Konrad Adenauer Stiftung in Polen invite you to the next meeting of our series – ZOOM THE WORLD. Once a week we talk to special guests: diplomats, entrepreneurs and experts about the situation in Poland and in the world.
Our guests were:
? Dr. Agnieszka Demczuk, Head of the Propaganda and Disinformation Research Team, Maria Curie-Skłodowska University
? Edwin Bendyk, chairman of the board at Stefan Batory Foundation, publicist, journalist
? Maia Mazurkiewicz, co-founder and Head of Intelligence Alliance4Europe
? Michel Viatteau, former head of AFP in Central and Eastern Europe
We talked about:
– how to protect yourself against fake news?
– are we ready for deepfake?
– how to avoid falling into the misinformation trap? The conversation was moderated by Dr. Małgorzata Bonikowska, the CIR President.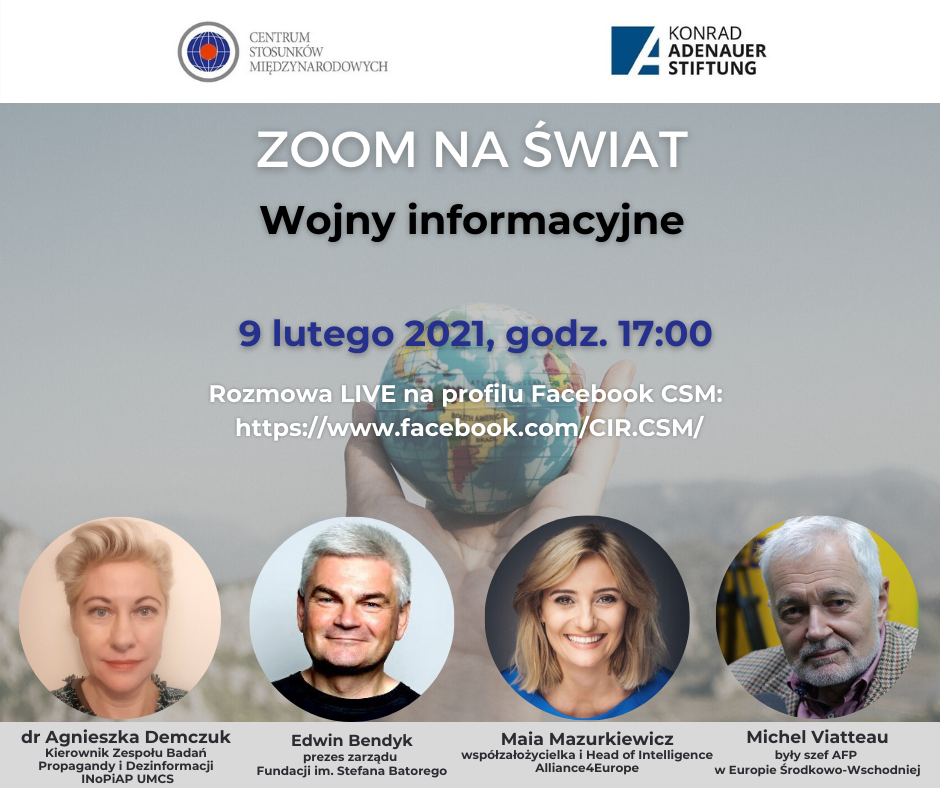 XX