Centre for International Relations, THINKTANK and Heart on Fire invite you to an online meeting "Diplomatic coffee".X
Our guest will be: ➡️ H.E. Mira Sun, Ambassador of Republic of Korea to Poland
The meeting will be moderated by Dr. Małgorzata Bonikowska, the CIR and THINKTANK president and Michał Rejent, entrepreneur, investor, THINKTANK expert.
We will discuss:
– What should Poles associate with South Korea? What do the Koreans think about themselves?
– What is the perception of Poland in South Korea? How much the society knows about Poland?
– South Korean and Polish values: what are the similarities and differences?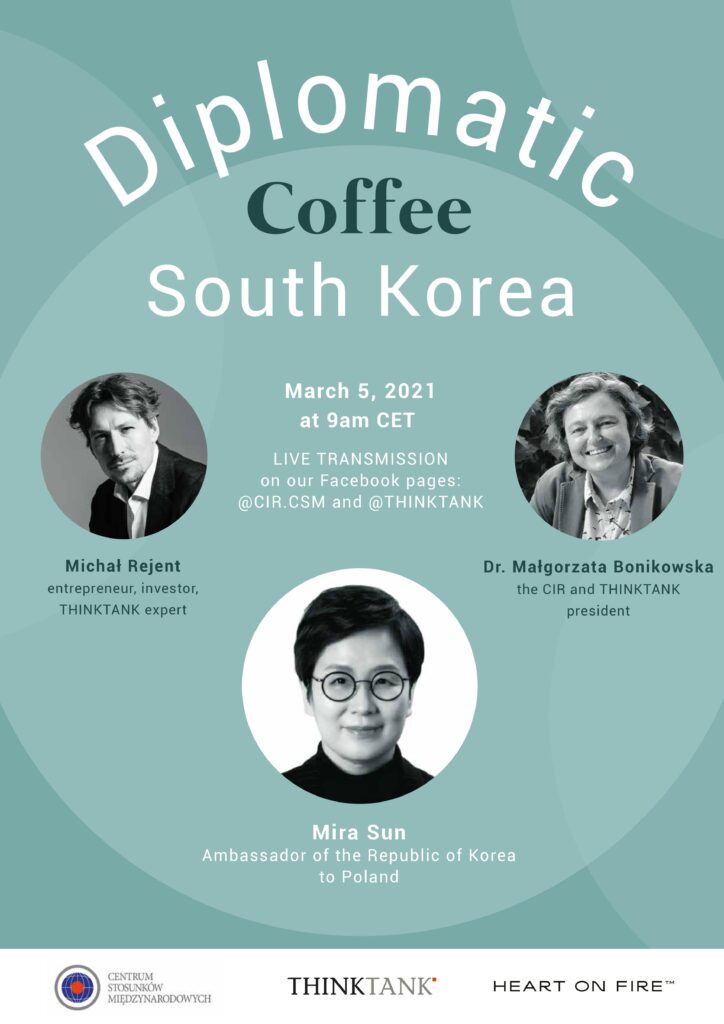 %3A%2F%2Fmastersandrobots.tech%2F|||"]