Centre for International Relations, THINKTANK, Heart on Fire, National Geographic Traveler Poland and Weco-Travel invite you to an online meeting "Diplomatic coffee" – series for students, business and general public.X
Our guest will be:
XX
H.E. Nomvula J. Mngomezulu Ambassador of Republic of South Africa to Poland

XX
The meeting will be moderated by Dr. Małgorzata Bonikowska, the CIR and THINKTANK president and Michał Rejent, entrepreneur, investor, THINKTANK expert.
X
We will discuss:
– what should Poles associate with Republic of South Africa?
-what do the South African think about Europe and Poland?
– South African and Polish values: what are the similarities and differences?
X
More information: https://www.facebook.com/events/1096955651045347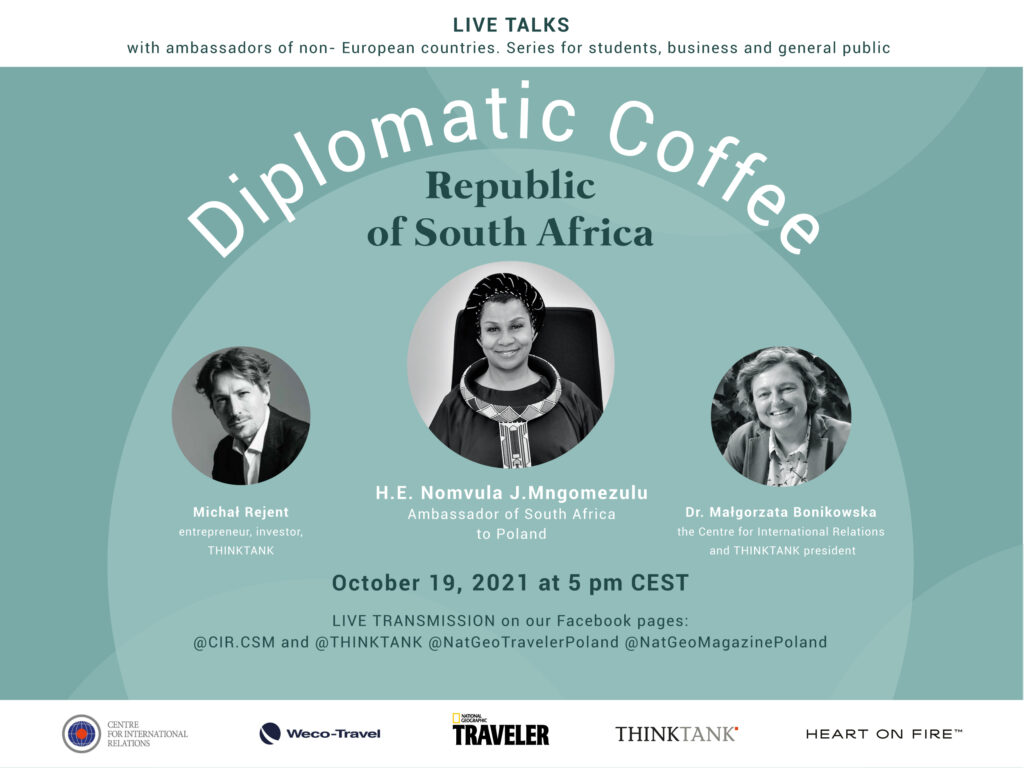 XX
%3A%2F%2Fmastersandrobots.tech%2F|||"]