Centre for International Relations, THINKTANK, Heart on Fire, National Geographic Traveler Poland and Weco-Travel invite you to an online meeting "Diplomatic coffee" – series for students, business and general public.X
Our guest will be:
XX
H.E. Reina Charbel Ambassador of Lebanon to Poland
XX
The meeting will be moderated by Dr. Małgorzata Bonikowska, the CIR and THINKTANK president and Michał Rejent, entrepreneur, investor, THINKTANK expert.
X
We will discuss:
– what should Poles associate with Lebanon?
– what do the Lebanese think about Europe and Poland?
– Lebanese and Polish values: what are the similarities and differences?
X
More information: https://www.facebook.com/events/616759776405691 
XX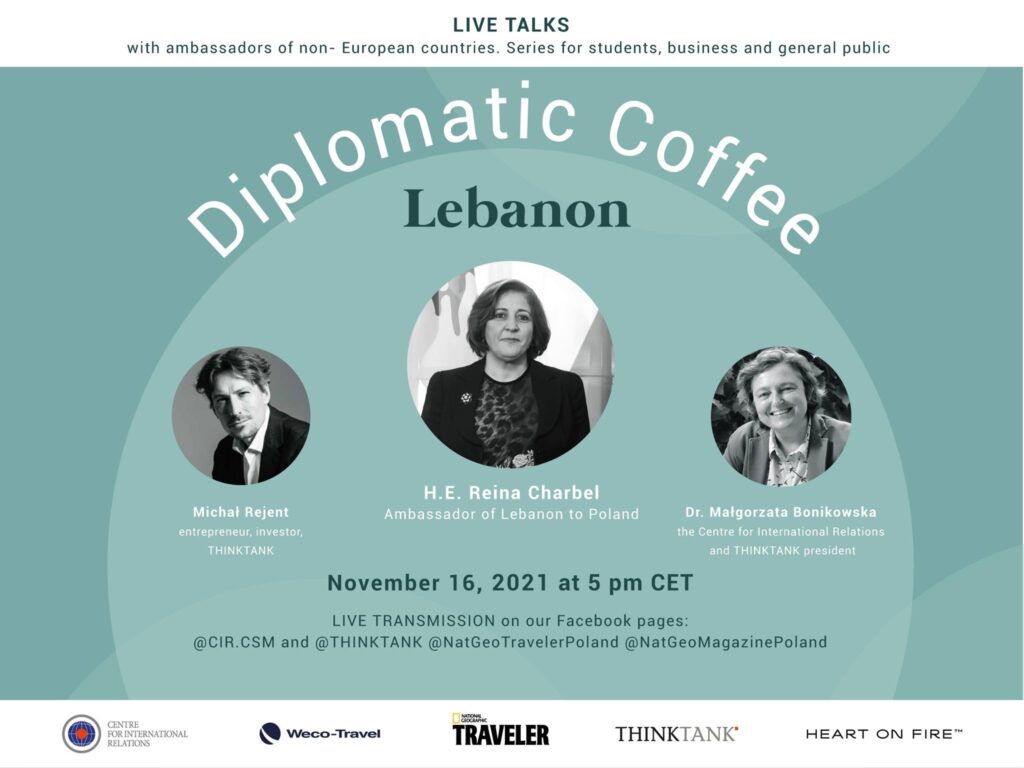 %3A%2F%2Fmastersandrobots.tech%2F|||"]