Michał Maliszewski, Ph.D.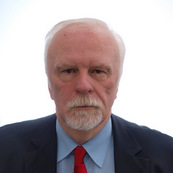 Michał Maliszewski, Ph.D. Associate
Doctor of humanities in political sciences, MSc art history, MBA, journalist, diplomat. He has held many managerial functions in the public media – Polish Television and Polish Radio. Among other things, as director-editor-in-chief of Polish Radio for Abroad and member of the Supervisory Board of TVP SA. He was director of the Polish Institute in Leipzig. Lecturer at the Vistula Academy of Finance and Business. He specializes in German and European issues.