Krzysztof Łokucijewski, Ph.D.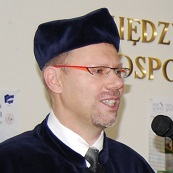 Krzysztof Łokucijewski, Ph.D. Expert
Specialisation: United Kingdom and commonweatlh
A university lecturer at WSB University in Gdańsk, CIR's expert. Earlier associated with the Faculty of Law and Administration at the University of Gdańsk. A Soros Foundation scholarship holder at Oxford University and a Fulbright scholar at Yale University. Finishes his post-doctoral thesis concerning the devolution (territorial system's reform) in the UK. Conducts research in the theory of state and law, as well as territorial systems of government.