Małgorzata Bonikowska Ph.D.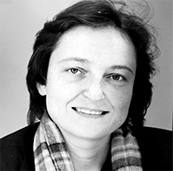 Małgorzata Bonikowska Ph.D., President
Małgorzata Bonikowska has a Ph.D. in humanities and she specializes in international relations (with particular emphasis on the European Union) and communication in public institutions. EU expert, government consultant and academic fellow, graduated from the Warsaw University (Italian studies), University of Paris-Sorbonne (history and political sciences) and the PWST (State College of Theatre) in culture history. Alumnus of two Ph.D. programs: in Poland (Polish Academy of Sciences) and abroad (SSSS, Italy), dr Bonikowska completed a specialization program at the School of International and Public Affairs (SIPA) at the Columbia University in New York (Fulbright Scholarship). She is the author of more than 150 publications and tutor of over 100 BA, MA and post-graduated thesis.