Global Anti-Illicit Trade Summit, Central and Eastern Europe
In the fourth instalment of the Global Illicit Trade Summit, Economist Impact brings the dialogue to Central and Eastern Europe for action-driven discussion about combating illicit trade. This important event will convene representatives from business, government, international organisations, law-enforcement agencies and civil society to address key questions such as:
How can collaborative systems be forged to counteract any potentially adverse effects of greater integration between markets?
Where are the greatest opportunities for collaboration between private and public stakeholders?
What are some of the notable recent lessons learnt, especially from the covid-19 pandemic, and how can these be applied to policies, regulations and stakeholder strategies?
The cost of illicit trade is not just financial, but human: it fuels organised crime groups and terrorist networks, threatens public health and undermines social, economic and environmental development. Because illicit trade does not respect borders, combating it is virtually impossible without cross-border cooperation.
November 8th 2022
Intercontinental Hotel, Warsaw, Poland
Free registration: https://bit.ly/3Ro1TnG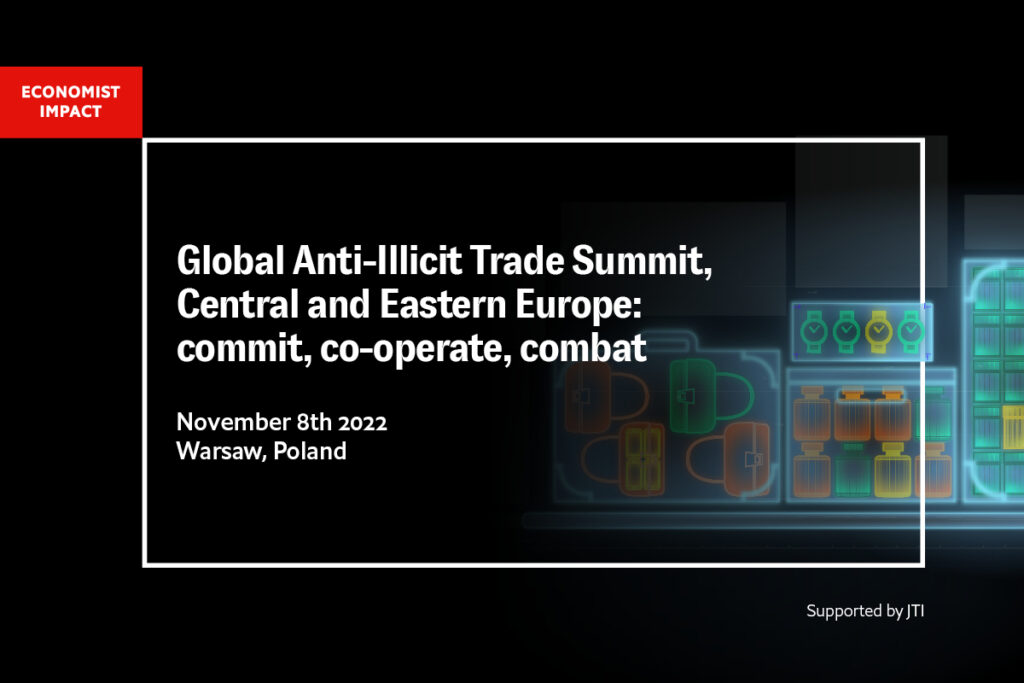 Visit the website here for the full agenda.
Visit the website here for the full speaker line-up.