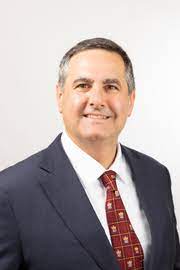 Prof. Salvatore Babones
He received PhD from Johns Hopkins University in 2003. From 2003 to 2008 he has been a professor of sociology at the University of Pittsburgh; since 2008 at the University of Sydney. He has also been a visiting associate professor at Nanyang Technological University in Singapore (2015) and a visiting scholar at Academia Sinica in Taipei (2015). He has been associated with or written for the Institute for Policy Studies (Washington), the Russian International Affairs Council (Moscow), and the Centre for Independent Studies (Sydney).
In September 2022, Babones criticized the democracy indices by Freedom House, V-Dem Institute, and Economist Intelligence Unit for their decision to downgrade India while under Narendra Modi's premiership and called for a retraction; noting their evidence to be flawed and "wildly disproprortionate", he blamed the intellectuals who were surveyed for not being objective in their evaluations. Two months later, in a conclave arranged by India Today, speaking on the same locus, Babones accused the Indian intellectuals of being "anti-India and anti-Modi as a class" in remarks that were widely shared in the social media.