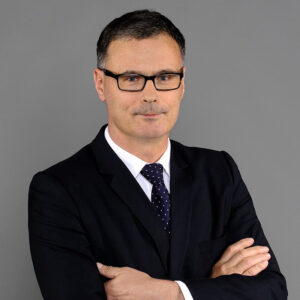 Prof. Paweł Wojciechowski, Expert
Specialisation: international economic relations, transport corridors of the European Union
Prof. Paweł Wojciechowski is a Director at Whiteshield Partners, European Coordinator for the Rhine-Alpine Core Network Corridor and Economics professor at Wszechnica Polska University in Warsaw.
In 2006, Mr. Wojciechowski was entrusted with the position of Minister of Finance, then he headed the Polish Information and Foreign Investment Agency for two years. In the years 2009-2010 Mr. Wojciechowski was Undersecretary of State at the Ministry of Foreign Affairs in Poland, responsible for economic cooperation and development.
From 2010 to 2014 he served as Permanent Representative of Poland to the OECD. As an Ambassador he also chaired the Governing Board of the Development Center, the Eurasia Roundtable and he was the Dean of the OECD Council. After returning to Poland, he was appointed Chief Economist of the Polish Social Insurance Institution.
Former Minister of Finance of Poland
Former Undersecretary of State at the Ministry of Foreign Affairs in Poland
Former Ambassador to the OECD
From 1995 to 2005, he worked as Director in the Polish Development Bank S.A., as CEO of ATUT TFI S.A. – an investment fund company and CEO of PTE Allianz Poland S.A. – a pension fund company.
Mr. Wojciechowski graduated with a Bachelor degree in Economics from John Carroll University, Ohio in the United States in 1986. Two years later, he obtained Masters in Operations Research from Case Western Reserve University in Cleveland, Ohio, where he also finalised his doctoral studies; and subsequently received a Ph.D. degree from the Systems Research Institute of the Polish Academy of Sciences in 1994.