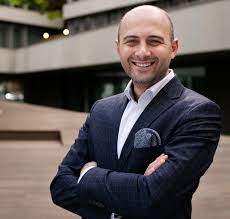 Export, sales and marketing expert, co-founder of Amirani Group.
Economist, graduate of prestigious programmes at the Carter Center and George Maison University in the US and a Kirkland Fellowship.
Previously, he co-founded a team and managed volunteers during the UEFA World Cup in Poland and was responsible for the micro-loan programme for entrepreneurs.