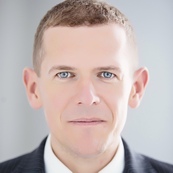 Bartłomiej Nowak Ph.D. Expert
Political scientist, he holds a PhD in economics (Warsaw School of Economics) and completed his management executive studies at the Harvard Kennedy School of Government.
Dr. Nowak is a Fellow at the Transatlantic Academy in Washington DC where he conducts his research on the future of global economic governance. Previously he was an Executive Director at the Center for International Relations (Warsaw, 2010-2013) and head of cabinet of Vice-President of the European Parliament, Janusz Onyszkiewicz (Brussels-Strasburg 2004-2009). He was also working as a political advisor to Polish parliamentary delegates to the Convention on the Future of Europe (2002-2003) and CIR's fellow research on the EU enlargement and reform (2002-2004).
During Poland's accession process to the EU Nowak was a member of governmental National Council of European Integration and a member of the program board of Initiative YES in Referendum.