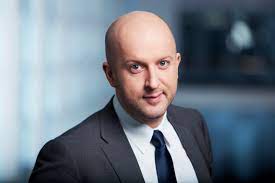 Andrzej Dycha, expert
Polish civil servant and diplomat, from 2007 to 2010 undersecretary of state in the Ministry of Agriculture and Rural Development, from 2011 to 2015 undersecretary of state in the Ministry of Economy.
In 2015, he was appointed Ambassador Extraordinary and Plenipotentiary of the Republic of Poland to the Federal Republic of Nigeria, the Republic of Benin, the Republic of Guinea, the Republic of Cameroon, the Republic of Côte d'Ivoire, the Republic of Sierra Leone and the Republic of Togo, and was later also accredited to Equatorial Guinea, Ghana and Liberia. He completed these functions at the end of October 2017, and then went on to work in the private sector.