Adriana Łukaszewicz, Ph.D.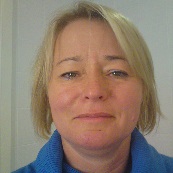 Adriana Łukaszewicz, Ph.D. Associate
A graduate, and until 2006 also a staff member of the Faculty of Economic Sciences, University of Warsaw. Doctor of Economics. Ph.D. in Economics. Since 2006, Assistant Professor at the Institute of International Relations, University of Warsaw. He was a lecturer at the Cambridge University, Universidad Carlos III de Madrid, University of Milano and many others academic centres. Her main areas of academic research are: Middle East economic systems, financial markets of the Persian Gulf states, relationship between global security and economic condition of Islamic countries.